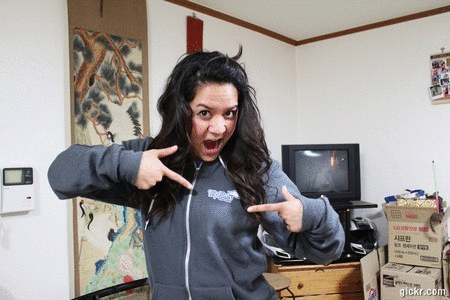 Our t-shirts and hoodies have arrived from
TripFilms
! These were the babies that we won with our "Destination Profile" and "Going Local" nominations and awards. Not gunna lie, the shirt is extremely comfortable. I might have slept in it last night... then wore it to work. Then went for a run in it. I
swear
I'm going to wash it tonight. If I can tear myself away from it, that is.
Don't worry, the boy has one too. Now we have couple shirts that we can wear for the remainder of our time in Korea. SCORE!
Thank you TripFilms for the amazeballs attire. You best believe that we'll be sporting them in our up and coming videos!